I've been reading like crazy recently. Some are great, some okay. My annual reading goal is 100 books. Usually I make it to between seventy and eighty. This year I'm at sixty-nine so I have a shot at 100.
This last week I read: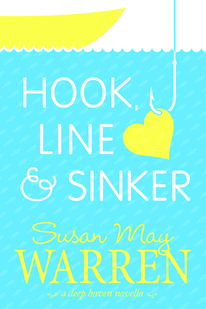 Hook, Line & Sinker by Susan May Warren
It's a E-book I purchased for my Kindle and it's more of a novella. I read it in an hour or two. Cute fun, but I expect nothing less from Susie.
J.D. Robb's Indulgence in Death.
I love all the Lt. Eve Dallas books and this one is superb as usual. I love how Eve is becoming more of a well-rounded person but hasn't lost her kick-ass edge.
Lost Melody by Lori Copeland and Virginia Smith. A lovely story of letting go of dreams and embracing new hopes.
The You I Never Knew by Susan Wiggs. Solid and well written, as I expect from Susan. My only quibble: the book takes place during a frigid winter. I kept expecting spring and the scene from the cover. Note to publisher: Read the book (or talk to the author) before designing cover art.
Fireside, also by Susan Wiggs. I've read a couple of her Lakeshore Chronicles books and really enjoy them because I recently visited an area of New York state that could easily stand in for Avalon and the Willow Lake area. This one is just as good. Note to publisher: The cover fits! Someone did their job.
Thanks for reading. In 2012 my blog will be changing. A lot. Changing names. Contests with giveaways will happen. It's a step of faith for me and an exercise in consistency.