I've reviewed other Susan May Warren books here so it's no secret I'm a big fan.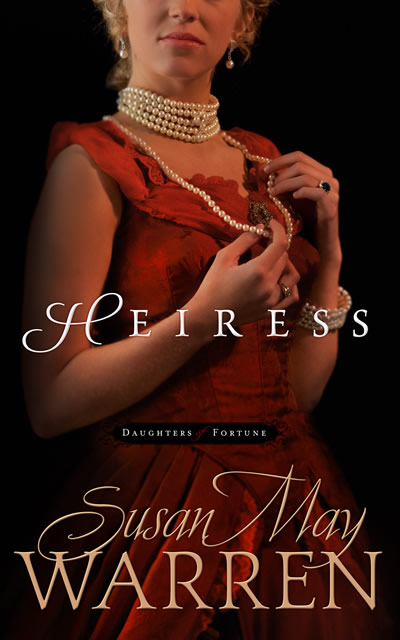 Heiress is the first of her Daughters of Fortune series. Heiress starts at the end of the 19th century and focuses on two sisters, Esme and Jinx. As the eldest, Esme is forced into betrothal to save her family's social standing and give their finances an influx of cash. But Esme longs to write hard hitting journalism pieces, like her inspiration Nellie Bly. When her newspaper publisher father finds out she's been writing anonymous pieces for his own paper, he orders the wedding be moved up to the next night.
Jinx longs for the time she'll be the Price daughter attending the balls and dancing with the bachelors. When Esme runs away, Jinx, smitten with her sister's fiance', offers herself as the bride.
Each daughter gets what she wanted and so much more. And so much less.
Heiress kept me turning the pages. I enjoyed the look at the turn of the last century mores and societal strictures. But more than that I was caught up in the story and the characters. Esme and Jinx both seemed like real women. Their parents' backstory was doled out as needed and did much to illuminate the events of the story.
I'll look for the next in the series, Baroness.